Welcome to OkiJALT!
めんそーれー
Okinawa JALT is a chapter of The Japan Association for Language Teaching, a nonprofit organization that is dedicated to the improvement of language teaching and learning.
The Okinawa Chapter of JALT has been active since 1980. We are a diverse group of language educators and scholars who share a common goal of improving foreign language education. We welcome members and presenters in Japan and internationally as well.
Latest News & Events
21st Century Language Teaching Conference (Co-Sponsored with TYL SIG, ALL SIG, & Cengage-National Geographic)

Okinawa JALT, together with JALT's Teaching Young Learners (TYL) Special Interest Group (SIG), JALT's Accessibility in Language Learning (ALL) SIG, and Cengage-National Geographic, are proud to host the 21st Century Language Teaching Conference this October 2023, to be held in Naha, Okinawa.

Details:

Date: Sunday, October 8th, 2023
Time: 9:00am – 5:00pm
Keynote speakers: Lilly Sedaghat & Leslie Ito

---

Conference Welcome Dinner

The 21st Century Language Teaching Conference 2023 Welcome & Dinner will take place on October 7th, Saturday at Aun, from 7-9 pm.

Aun is a restaurant and izakaya located a 6-minute walk from Yui Rail Asahibashi Station in Naha (or a 15-minute walk from the conference venue). More information about Aun can be found here: https://aunnaha.gorp.jp 

Dinner attendance at Aun for attendees is 5,500 yen per person and includes drinks and a multi-course meal.

---

** The Conference venue, Tiruru, has day rooms available for families from 9:00 AM until 12:00 PM: the Library on the 2nd floor and the tatami room on the 1st Floor (Yuuna)**

---

Conference Schedule:

8:45-9 Opening Remarks

9-9:45 Opening keynote

10:00 Presentation session 1

10:45 Presentation session 2

11:30 Presentation session 3

11-12 Morning Workshop 1

11:30 Presentation session 4

12:00 Lunch break

1:00 Presentation session 5

1:30 Presentation session 6

2:00 Presentation session 7

2-3 Afternoon Workshop 2

2:30 Presentation session 8

3:00 Presentation session 9

3:30 Presentation session 10

4-4:45 Closing keynote

4:45-5 Closing Remarks

6:30 PM to 8:30 PM Conference Dinner at Ryutan in the Pacific Hotel

* Dinner attendance at Ryutan for attendees is 2,420 yen per adult and/or 1,320 yen per child for the buffet.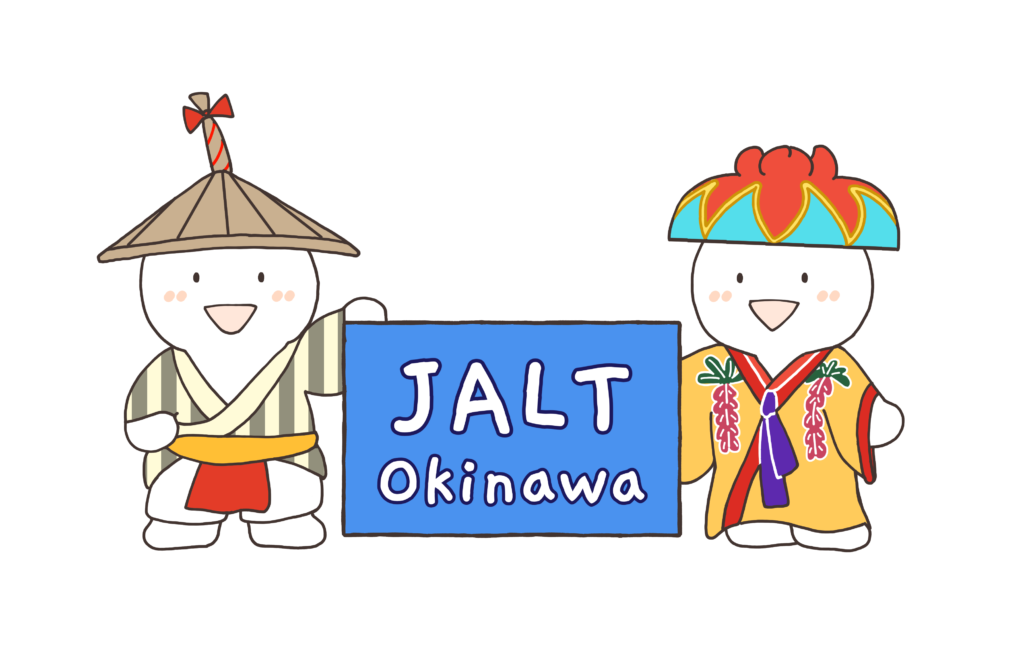 Be a part of Okinawa JALT
Okinawa JALT is continually seeking individuals to help with our organization. We organize several conferences each year. Members can give presentations at these conferences about language teaching, class activities, or research. Presentations are generally around thirty minutes and provide the audience with practical explanations. Interested parties should check the list of upcoming events in the "Events & News" section of the website. Please contact us for more details.